About Dr. & Master Sha
"I have the power to heal myself. You have the power to heal yourself. Together we have the power to heal the world."
Dr. & Master Zhi Gang Sha is a Tao Grandmaster, world-renowned healer, and 11 x New York Times bestselling author. He is a grandmaster of many ancient Eastern arts (including Qi Gong, Tai Chi, and Chinese Calligraphy), was named Qigong Master of the Year at the Fourth World Congress on Qigong, and holds an MD in Western Medicine from China. As a 373rd lineage holder of Peng Zu (one of most renowned Taoist saints and Chinese longevity star), Dr. & Master Sha was initiated into an ancient Taoist tradition that has been kept alive for more than 5000 years. His mission in life is to serve humanity with this wisdom— combining the essence of modern quantum science with ancient Tao teachings to help people be happier and healthier. With the creation of Tao Calligraphy, he received the highest honors a Chinese calligrapher can receive, being appointed to the position of National Chinese Calligrapher Master as well as Honorable Researcher Professor by the State Ethnic Academy of Painting in Beijing, China. As a renowned humanitarian, Dr. & Master Sha is the Founder of the Love Peace Harmony Foundation and a recipient of the Martin Luther King, Jr. Commemorative Commission Award for promoting world peace.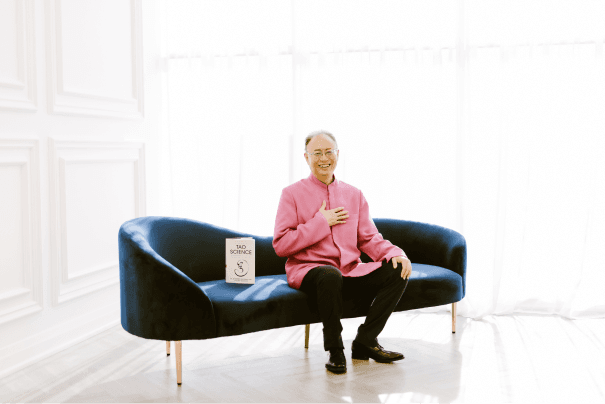 Master Sha TV
Master Sha TV is a digital video platform exclusively dedicated to Master Sha content. It was designed to share his greatest teachings, practices, and wisdom with all of humanity.
Whether you're seeking to uplift your physical health, spiritual path, mental wellness, or something else, Master Sha TV provides powerful practices and keys for some of life's greatest challenges.
With new content added every week, Master Sha TV is the go-to place for ancient spiritual teachings, breakthrough wisdom, cutting-edge healing practices, and so much more. Featuring videos shared by Master Sha himself and his leading Certified Master Teachers.
Get instant access to exclusive interviews, mini documentaries, heart-touching stories, practices on-demand, and more—all through Master Sha TV!